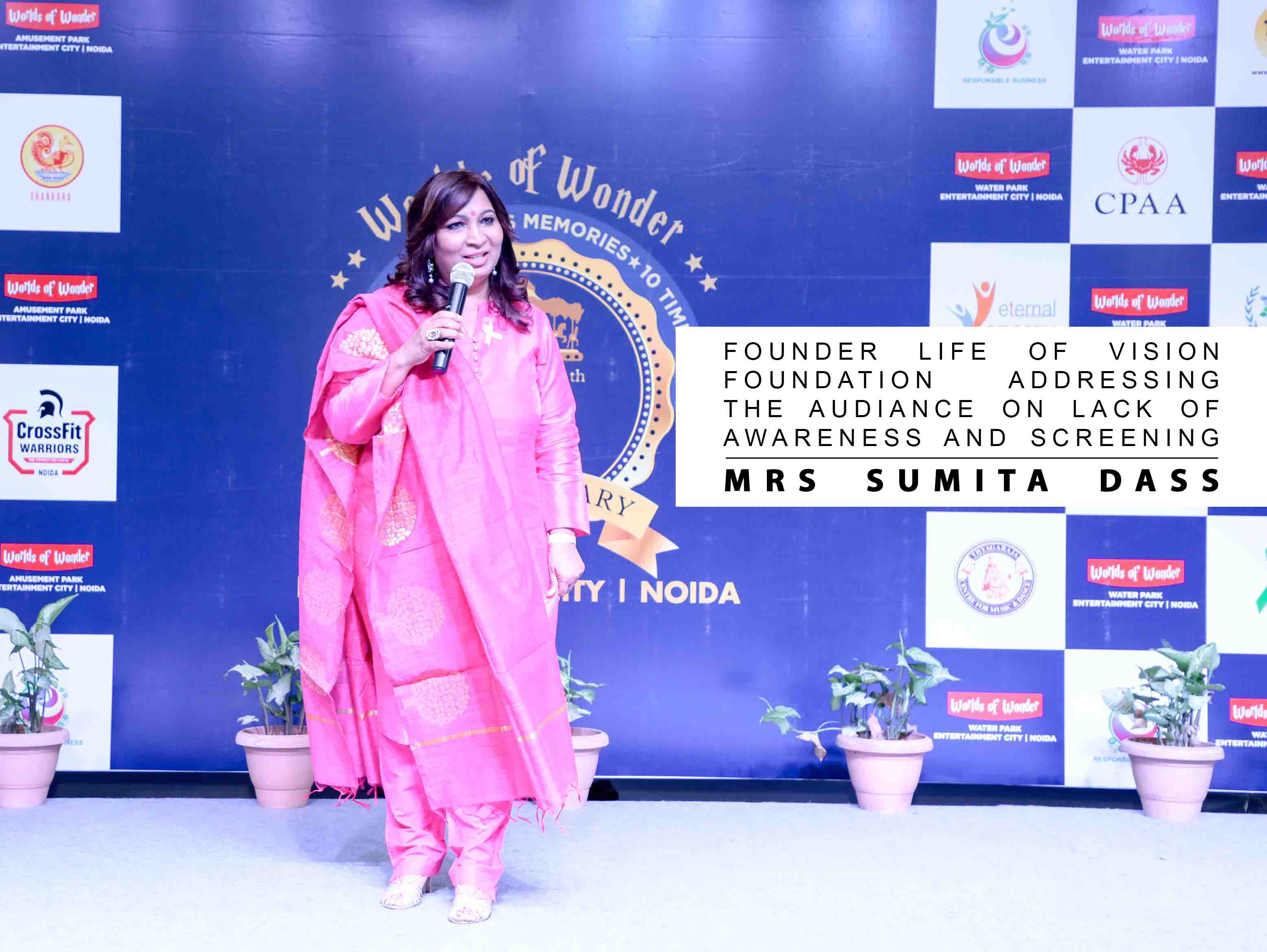 Life of Vision Foundation organized an exquisite evening in support of the Breast Cancer Survivors at Worlds of Wonder, Great India Place Noida as part of our social cause Initiatives for women empowerment on 5th October 2017. Breast Cancer is a difficult subject to talk about as socially it is a nonexistent entity for the majority of people. Breast cancer is the most common invasive cancer in women, and the second main cause of cancer death in women, after lung cancer. However, it may sound like an 'alien' word for most people till their near and dear one suffers from it. Breast cancer accounts for 25% to 32% of all female cancers in all cities. This implies, practically, one fourth of all female cancer cases are breast cancers.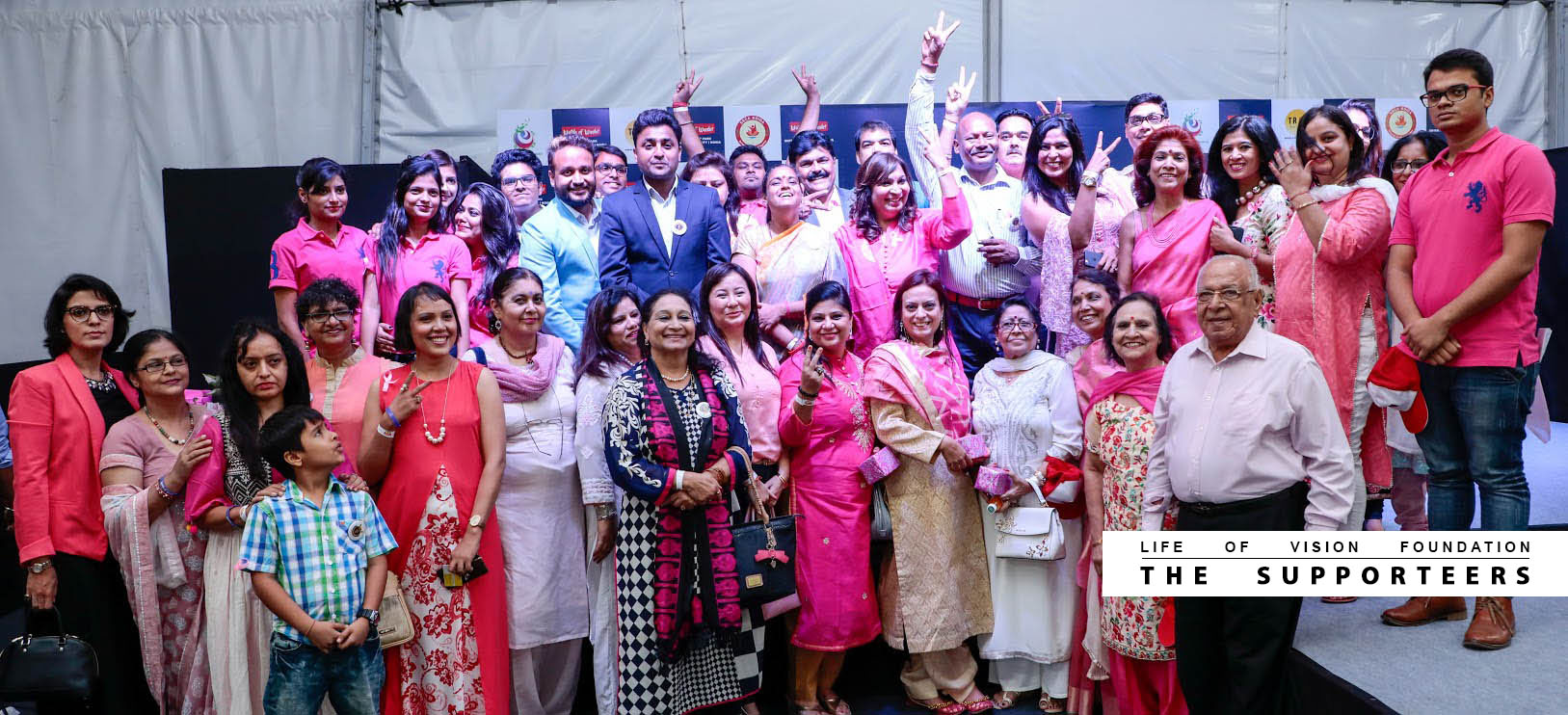 Eminent personalities from the Social, Political and professional life graced the evening to champion their support to the cause. Mr. Arun Maikonda V.P.Operations World of Wonders, Mr. N.P.Singh President FNORWA, Mr.Sandep Marwah Owner / President Marwah Studios & Asian Academy of Films &Television, Ms.Srishti Kaur Miss teen universe 2017, Mr.Anuttam Sen Amar Ujala Business Head, Mr.Shiva Actor Mr. Bhupinder Singh Bedi, Mr.Gaurav Gupta, Ms Ritu Talwar Sareen and Mr.Vipin were some of the guests of the evening.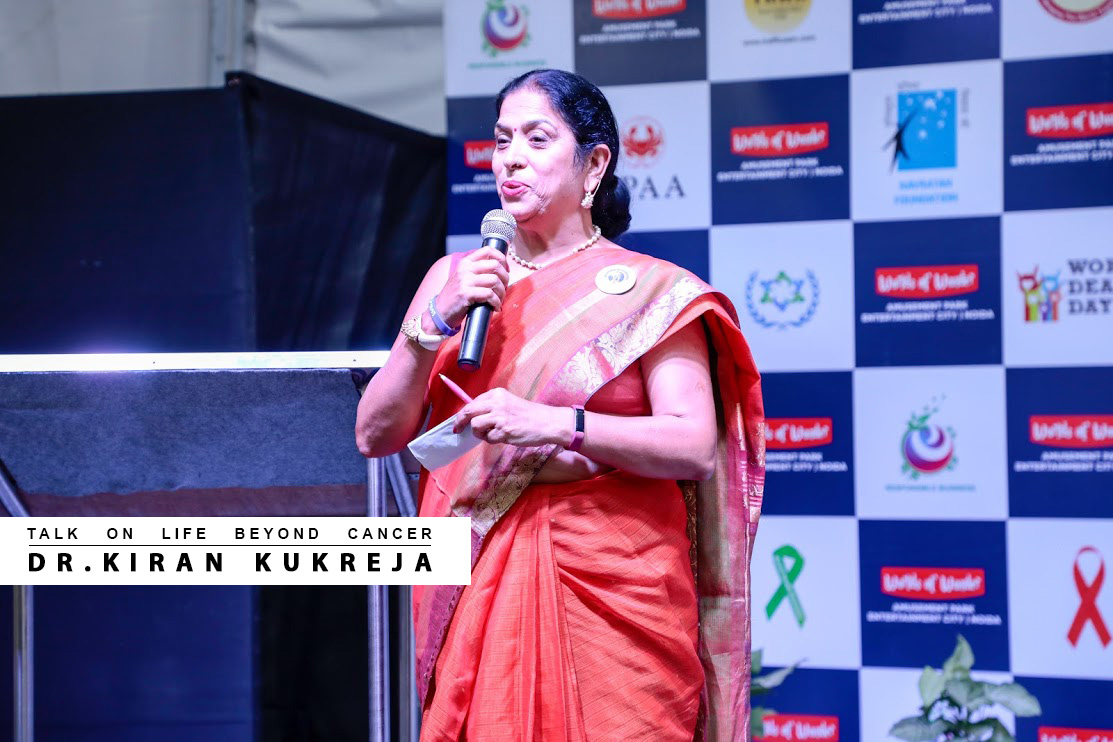 Dr.Kiran kukreja talked about living Well Beyond Cancer. Three cancer survivorsMr.Sudarshan Sahu, Dimple Bawa and Usha Jain joined the talk show and spoke about the issues cancer survivors face, from fear of recurrence to long-term health concerns. Mr.Sudarshan Sahu Odissi Dance and his team showcased the women's plight as a survivor, emoted emphatically by their mesmerizing performance.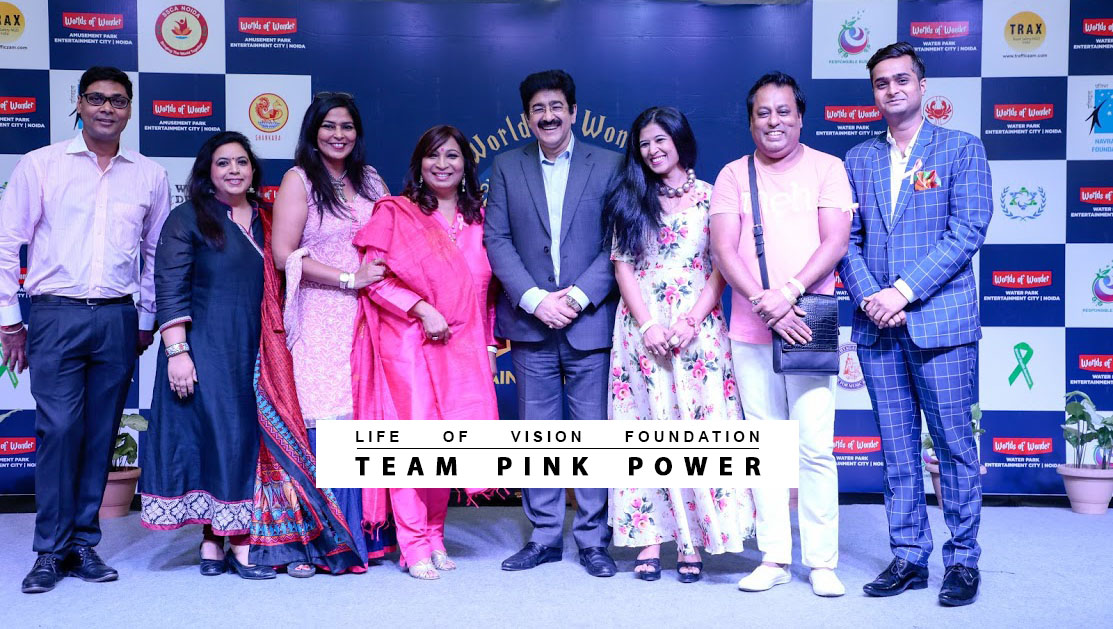 TEAM PINK POWER was introduced by Ms.Sumita Dass Founder / President of life of Vision Foundation, Mr Sandeep Marwah, Mr.Kaushik Ghosh, Ms.Avleen khokkar, Ms.Rochika Agarwal, Ms.Gunjan Gaur, Mr. Rahul Jain and Mr.Harsh Singh. The team will give voice to all those who feel they aren't able to speak out or seek the much needed help they deserve. Breast cancer survivors that are grappling with or have already beaten the disease will be given a platform to address issues like Lack of awareness and Screening, ignorance, Aggressive cancers in young ,Advice on healthy survivorship to name a few, giving an enthusiastic boost to them.
Breast cancer awareness :
Breast cancer is the most common invasive cancer in women, and the second main cause of cancer death in women, after lung cancer.Let's delve into these real life cases and draw inspiration from the phoenixes of the new age self evolved society.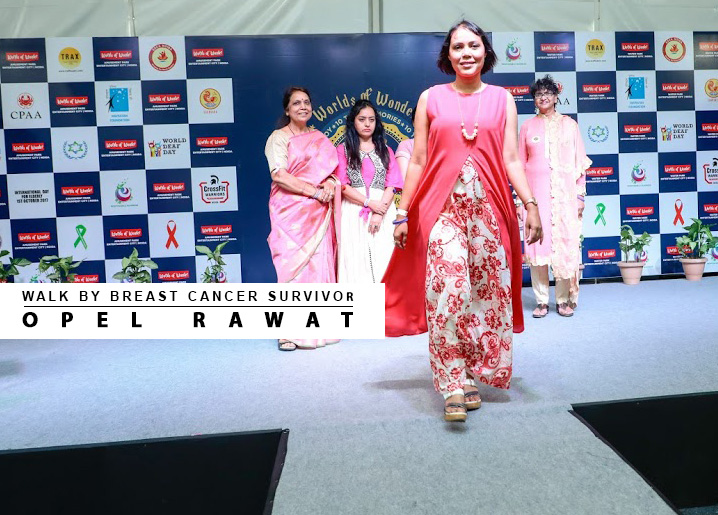 Opel Rawat
WORKING AS A NURSING OFFICER, PURSUING MA in Psychology. Diagnosed with Breast Cancer in 2014 and now living normal healthy life. "My Goal is to spread awareness about cancer in the society." Running OPEL UMEED FOUNDATION, Barkha Shukla Singh is a politician and a port. Former Chairperson of Delhi Commission for Women currently member of BJP. She started penning poems when she was 14. She has attended and recited poems in hundreds of kavi samelans both INDIA and abroad. Runs an NGO by the name EK KOSHISH HAMARI.
DIMPLE BAWA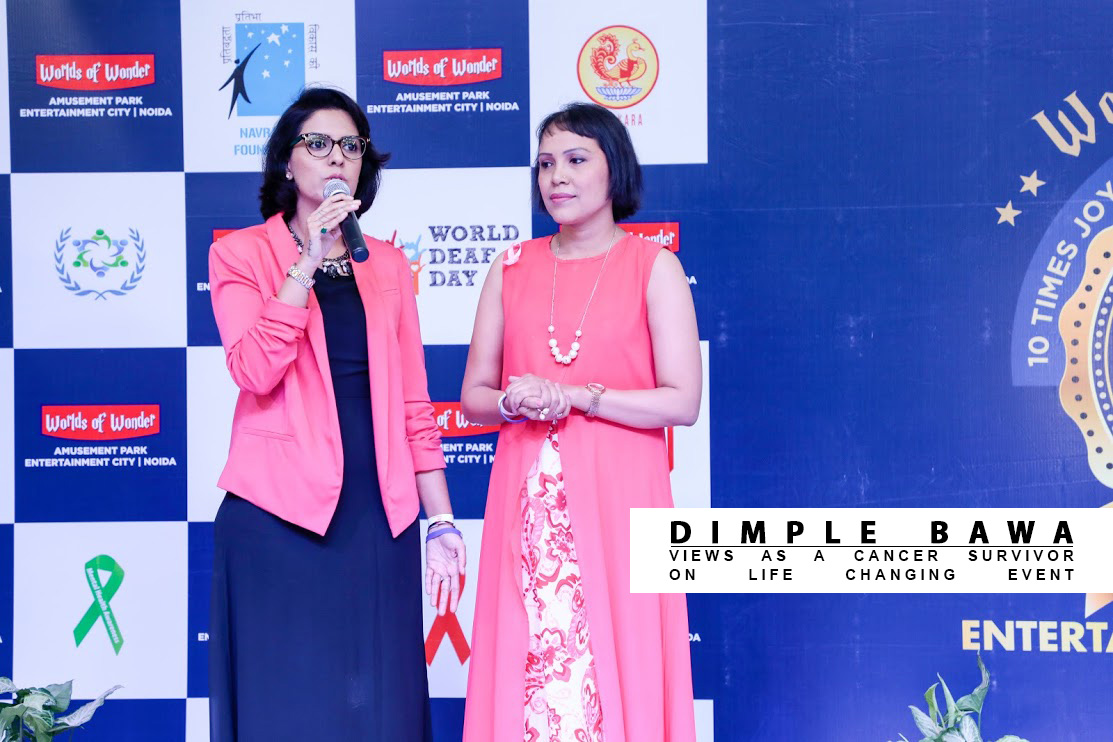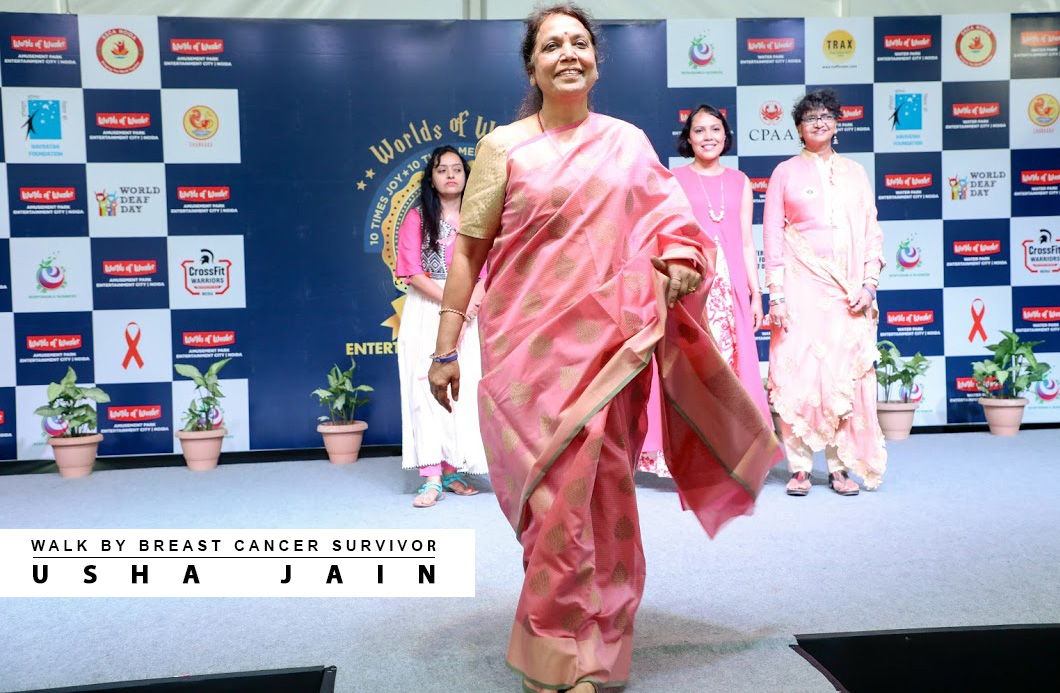 A 36 years young woman, a daughter, a friend, a wife, and a mother of 16 yrs old girl, affected by stage 3b breast cancer in April 2013. "I decided not to give up on my life and to live for myself first than for others." A breast cancer crusader and running an organisation cheers to life foundation.
Usha Jain
Diagnosed with breast cancer on 19 /12 /94 was operated by Dr.M.L. Kapoor at Moolchand Hospital in December 94. She took 12 chemotherapies at the interval of 15 days. Had been on annual chckup for next 7 years and now on check up every 2 to 3years. All due to healthy disciplined lifestyle and precautions. M.sc chemistry, kathak dancer, senior master of rekhi, social work, Education and personal hygiene of slum area poor girls. Blessed with 3 kids now well settled professionally.
Ishita Kumar
She has completed her graduation in Business Economics from University of Cincinnati, USA and moved back to India. Recently, over a  year ago started working with leh berry as their marketing manager . She joined Leh Berry at its very early stage of a startup and is very passionately working towards raising awareness about Seabuckthorn and contributing towards successfully making Leh Berry, a brand known by all.
Gurgaon based Seabuckthorn Beverages Company was established with a sole aim to promote high quality food and beverages that help build health through all the stages of life with a taste that is not only savored but is accepted across cultures
Seabuckthorn Beverages has been closely associated and working with the research community of Seabuckthorn based in Himachal Pradesh for the last 2 to 3 years for the development of the Leh Berry Juices.
Srishti Kaur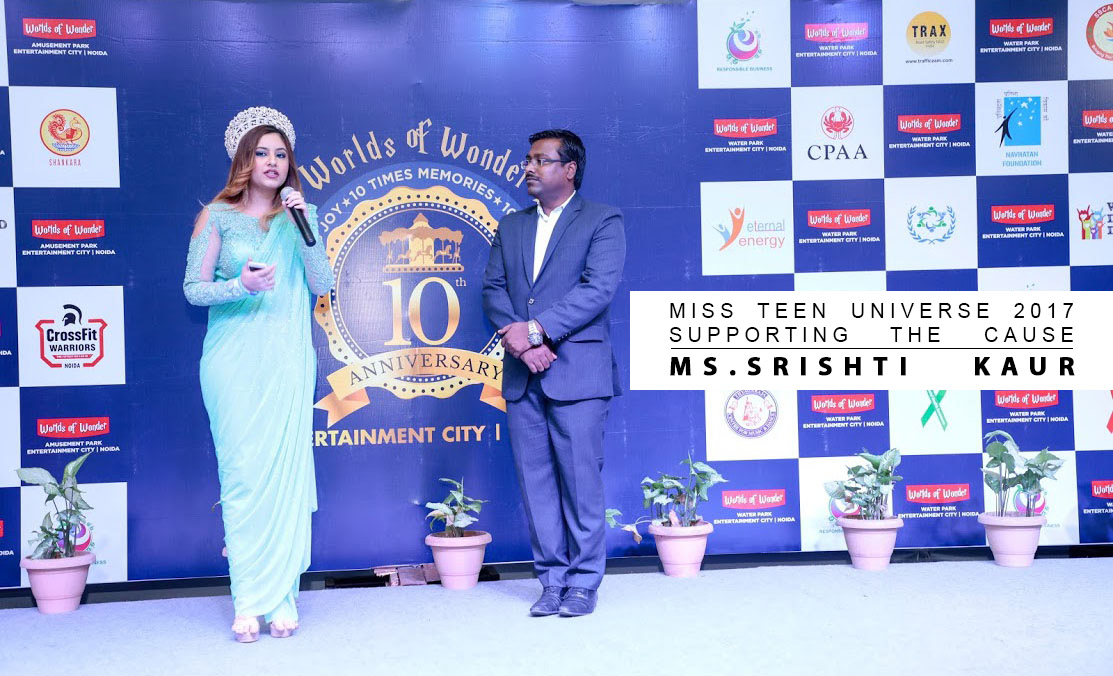 The winner of Teen Universe 2017.  She is 19 years old and hails from Noida. After completing her studies at Lotus Valley school, she is currently pursuing her Diploma course in Fashion business from London School of Fashion. Her stint with modeling started last year when she extempore participated in the Miss Teen Tiara contest and won the competition. Winning prestigious Teen Universe crown in America this year has given her a new perspective towards achieving her dreams. Her achievements have been acknowledged by many reputed organizations and Media houses.
She has won the Hindustan Times youth award 2017
The fashion award'17 JD Institute of fashion technology
International women's film forum: AAFT Marwah studio
Facilitated by Guest of Honor in recent 2017 Mrs India
Her acknowledgement in newspapers and social media includes:
Hindustan times
Times of India
Beautypageants.in
Indian express The sun ( London ) Statesman  India today The tribune
Daily nation  Zoom delhi Malaymail  Pune mirror  Amar Ujala
Noida times  Catch news  Ht city El nuevo diario  (usa)
The afternoon  Aajtak News18 Indianews23
Rediff.com Firstpost.com MSN.com Feminamissindia.com Emirates247.com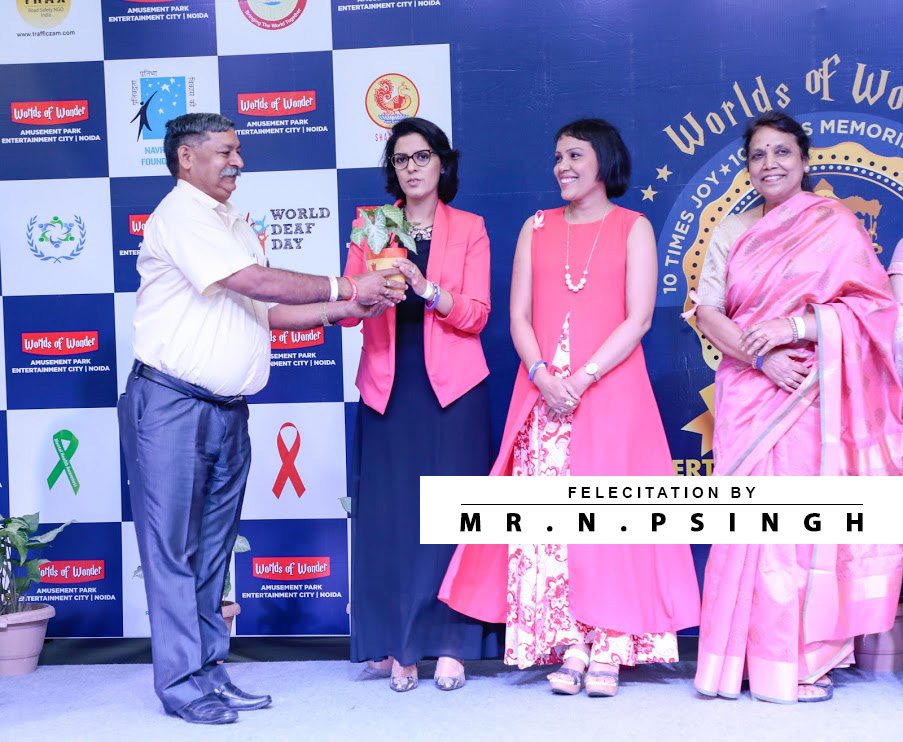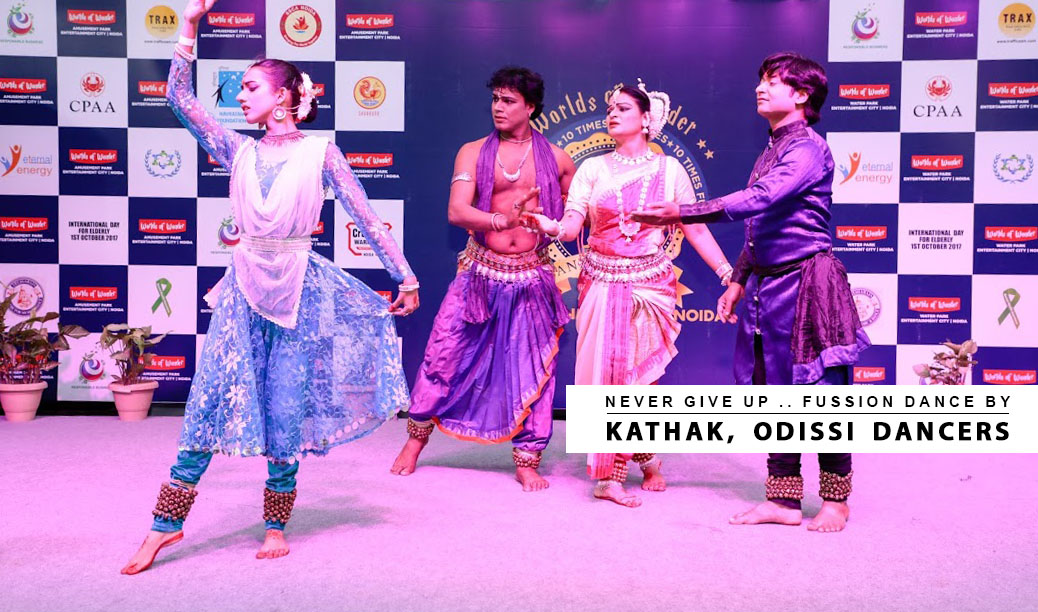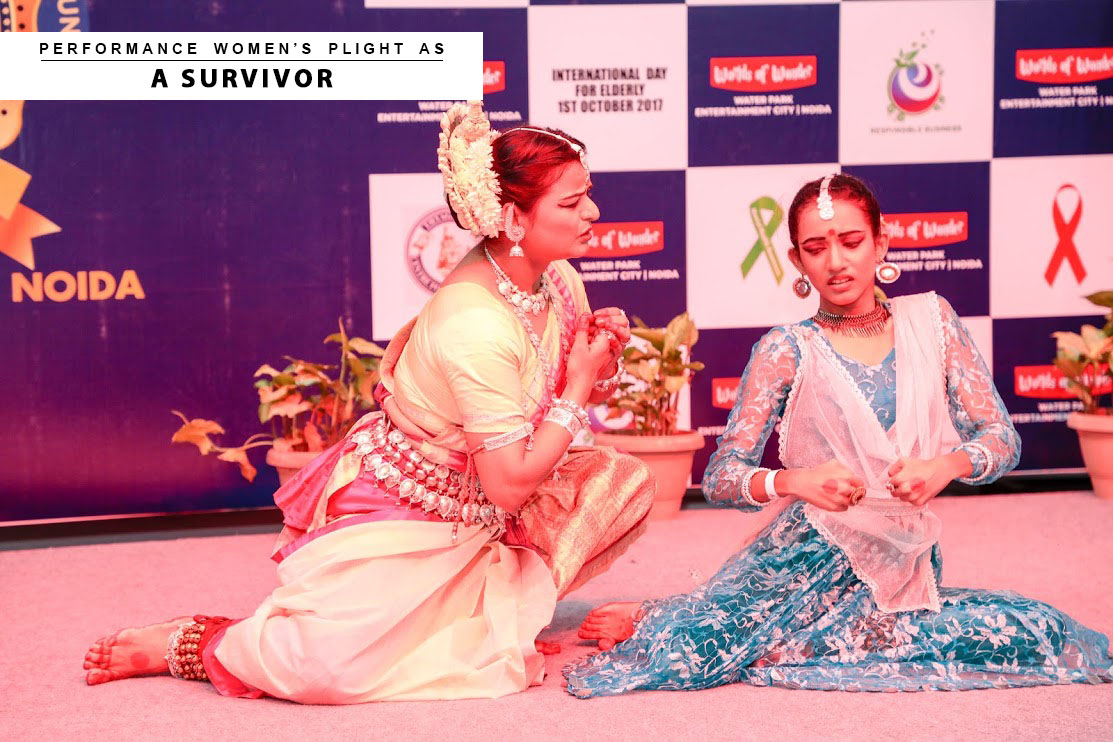 jnicsr #jnicsrtimes #nikhilkumarsarojaz
www.jnicsr.com | www.jnicsrtimes.com