Sustainability is not a pretty tagline it is a responsibility. The bridge between today and tomorrow. And not because we can but because we should. The  word "home" has such a beautiful feeling to it and every living species deserves a place of its own to preserve itself. The environment flourishes by being shared and that's where SAHA's simple philosophy of sustainability begins. As cities have upgraded old buildings, many of the holes, cracks and
other nooks and crannies birds have used as shelter are sealed up, this has reduced potential nesting spots. Since we're pretty much to blame for rescinding their homes, we can help out by putting up bird houses to keep our bug-eating buddies flying around.
The well-being of our birds is often the barometer of the health of the environment for all of us. So SAHA Group collaborated with Limca Book of Records Award winning NGO EcoRoots Foundation from Delhi for planting dozens of birdhouses across Noida and Mayur Vihar. We wanted to do our little bit in living up to the promise of sustainable growth in real estate especially during the testing times of massive pollution and the curious case of disappearing species every year.
For the uninitiated, the question of how come helping birds help the sustainability of our human community and lifestyle as a whole…well… Birds keep insect populations under control, spread seeds, pollinate plants and in cities they even help keep things clean by eating dropped food or picking up pieces of trash to use in their nests. By helping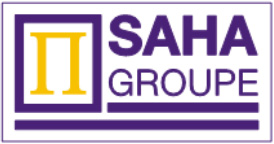 a mother bird find a safe place to lay her eggs, you allow a warm environment for incubation. This helps them to maintain their balance and purpose within the animal kingdom. In the winter, birds will also huddle together for warmth within a bird house. More than 50 different species of birds nest in bird houses.
And we aren't even stating the marvellous gift of universe just their being around our gardens and lakes are for our happy state of mind. But above all SAHA Group wants you to start putting small innovative birdhouses in your balconies and gardens. It will not only make your house better but also your hearts warmer & nature happier for you and your kids. This monsoon let's adopt a pet bird?